Jon Renau is one of our premium quality ranges of Human hair and Synthetic hair. They are a family owned business that originated in South Africa in 1969. Operations were transferred to USA in 1984. They have a collection of over 125 styles and over 100 hair shades. They make a large range of synthetic wigs with many features including Mono tops, Lace front and Capless designs. The synthetic wigs start from $159.95 for a basic capless. The lace front and Mono tops can be start around $299. Jon Renau wigs are very popular as they are an excellent quality wig at an affordable price.
Each of their Collections cater for a certain clientele and range of product:
Heat Defiant Collection: This collection is a stylish range of synthetic wigs with the flexibility of styling like a human hair wig. The heat defiant hair allows the wearer to blow dry, flat iron, crimp and curl up to 350 degrees of heat. Fiery is just one example of a wig in this collection.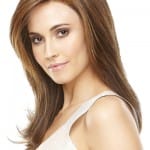 Smart Lace Human hair Collection: The combination of lace front and Human hair is unsurpassed. The Smart Lace gives the wearer a very realistic hairline which can be trimmed to fit your hairline. These wigs have a long lasting comfort with a very realistic look. The Human hair can be styled with heat to create your very own style. Nicole, Carrie and Angie are just a few to name. Please Note: We currently order in Jon Renau wigs as they are ordered. We can have it delivered to your door within two weeks.
O'solites Collection These wigs are the lightest and most comfortable wigs in the Jon Renau range. They are very cool to wear, weigh less than 50% of regular wigs and are as soft as human hair. Most styles you can wear straight out of the box quite easily. They are very reasonably priced. Jazz, Cameo and Lily are a few of our favourites.
Mens Wigs Jon Renau have a small range of mens wigs, There are a huge number of colours available. Most have a monofiliament top which gives a realistic look. A mono filament is a sheer mesh that gives you the appearance of the hair coming out of your own scalp. At Wigs Online we only carry a small range of these wigs. Charlie and JR are two of the mens wigs that we have in stock.
Easihair is part of Jon Renau. They have a range of hairpieces and extensions. They have some great solutions for partial hair loss. The fashionable pieces range from hair pieces, to top pieces, fringes and hair extensions. There is a collection of formal pieces to the casual hair pieces great for throwing up your hair in a stylish manner with no fuss. The Fun Bun is one of our favorites.
The Formal Collection are a collection of hairpieces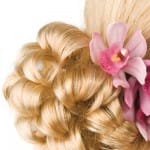 that would be the perfect accessory of a very special occasion from a wedding to formals, debs to birthdays. The Grace is my absolute favourite. They have a clip on bun base that is easy to attach. You can change your look in minutes.
The Hairwraps Collection is a great collection of hair on scrunchies. So easy to add to your hair. This hair piece is an essential to add to your suitcase when on holidays. No need to worry about the hair. Just throw it up in a pony tail and put your scrunchie on. When your are looking good it makes you feel great.
Pony Tail Collection – Some are clip on and others are drawstrings. Wigs Online currently carries a stock of the Classy hair piece that attaches with a claw clip. There is no need to worry about getting your pony tail right. It's the same every time…perfect.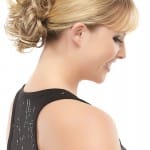 We have a full range of Easihair products at www.wigsonline.com.au.
If you see a hairpiece or wig that is not in stock we are able to order it in specially for you. All special orders take 7 – 10 working days at no extra charge. Contact us on 1300 797 579 or sales@wigsonline.com.au