A topper is a hair piece that integrates with your own hair and is excellent in disguising hair loss.  Hair loss can occur very slowly or can be very rapid at any age for a variety of reasons.  Toppers can be called wiglets or hair pieces.  Most toppers are attached via clips.  There are many sizes in toppers to suit all degrees of hair loss.  They are designed to seamlessly blend with your own hair.  Some clients like to wear toppers to simply add volume to their own hair even if they haven't any  hair loss at all.
Below is a chart that will help with determining what topper would be suitable for you.  No one topper will suit everyone.
There are human hair as well as synthetic hair toppers to suit all budgets.  Obviously the human hair toppers are more expensive but they will last a lot longer.
We carry a large range of Jon Renau Toppers.  They are the leading Hair company in the global market for toppers.  When deciding which topper will suit you, you should take into account some of the following:
 Determine what hair loss stage you are at Beginning, Progressive or Advanced stages.
Measure the area of your scalp that you want to cover. The Topper needs to be a little bigger than this area so the hair piece can clip onto your own hair.  The clips should clip on to a reasonable amount of hair to not aggravate any hair loss you already are experiencing.
Choose what base you would like: Monofilament Tops allow the wearer more styling options as the hair will go in any direction and the part area is more realistic. A classic base is a base where you can pull through some of your hair to integrate.
Select hair length, hair colour and fibre. The hair colour and length is all dependant on the look you are trying to create.
Some helpful tips to wearing a topper:  Lightly tease or spray hair with hair spray ( or dry shampoo) to give your hair some texture.  The clips will hold on much better.
Here is a chart that can be very helpful.  It shows what topers are good for each stage of hair loss and where to position the topper.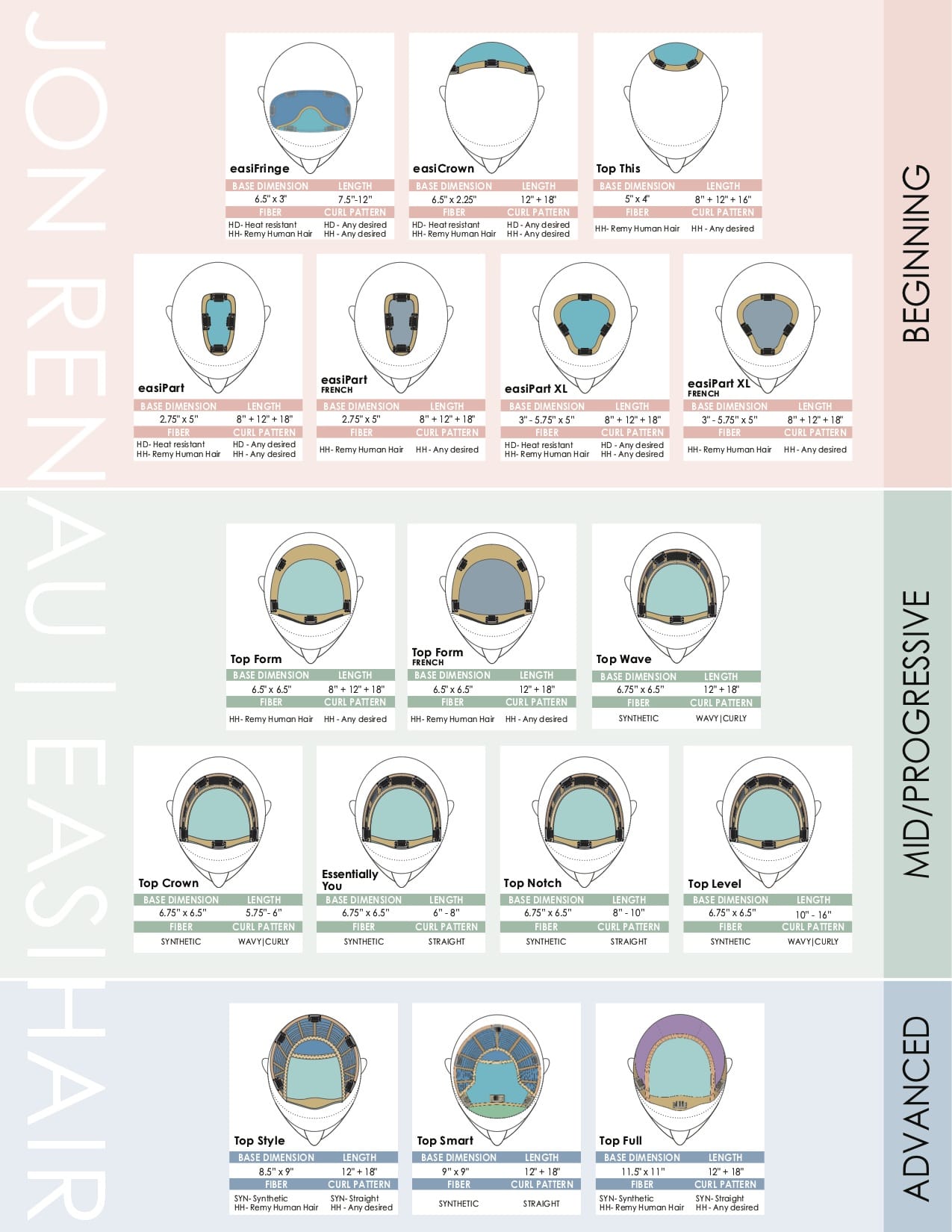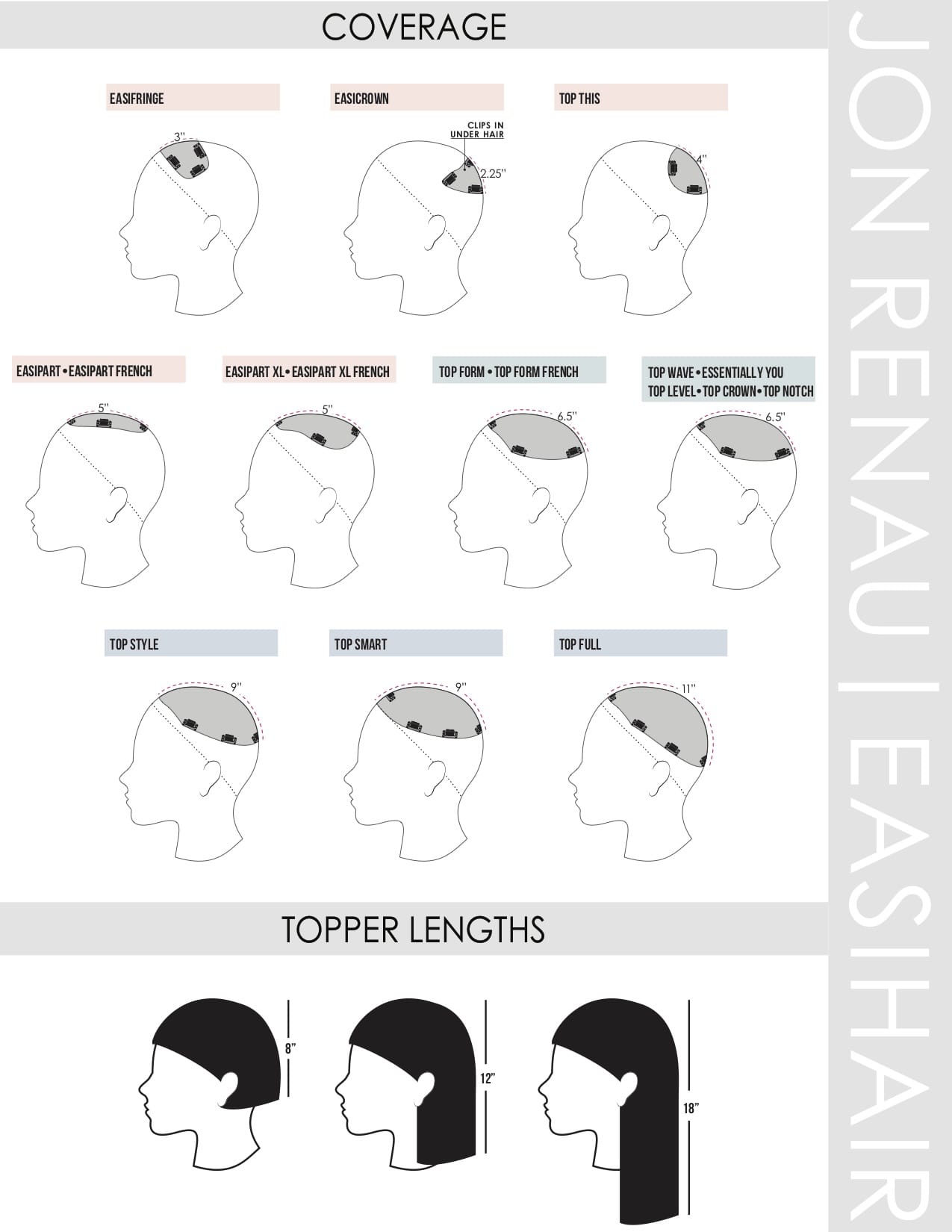 Please feel free to give us a call on 1300 797 579 or email us at sales@wigs.net.au
for any further assistance.  We are available to help with any queries you may have,